Gift Certificate - Herbal Consultation + personalized tea and tincture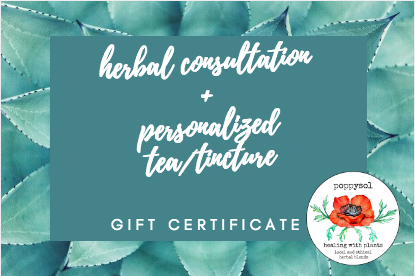 Gift Certificate - Herbal Consultation + personalized tea and tincture
Give the gift of herbal health - an opportunity for a one on one visit for friends and loved ones to discuss health goals and herbal healing!
*
Perfect for the holidays or any time you want someone to feel well celebrated and support self care.
*
Recipients will also receive a tincture and tea blend that is custom made for them to support their wellness path.